UK Alumni Networking Evening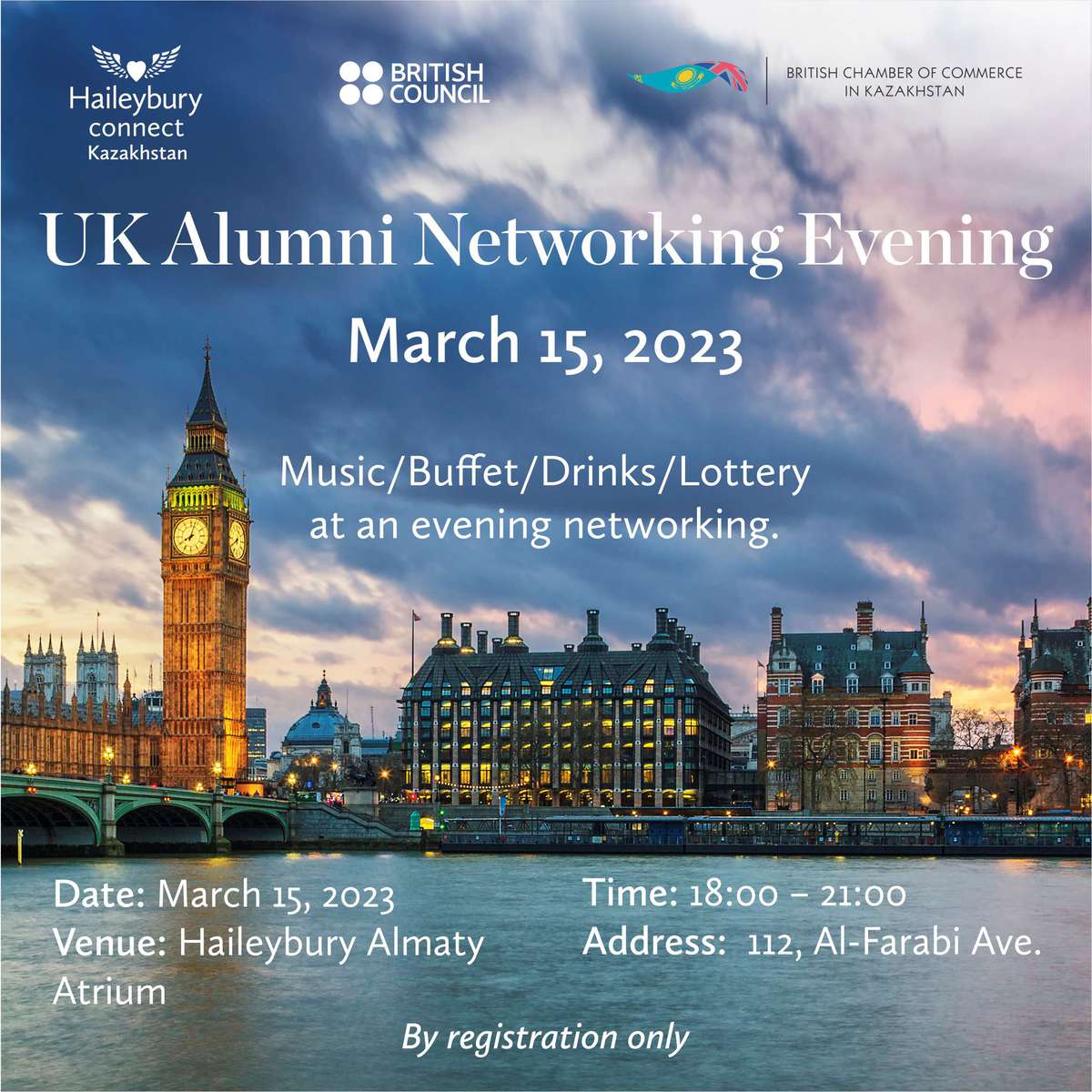 Dear Friends,
It is a great pleasure to invite you to celebrate UK Alumni Networking Evening organized in cooperation with the British Chamber of Commerce and British Council.
It is one of the biggest UK Alumni reunion events in Kazakhstan. It is a fantastic way to reconnect with old friends, expand your network of UK alumni and build new valuable connections.
Please bring your business cards to take part in the Lottery.
We look forward to seeing you at the UK Alumni Networking Evening!
We're thrilled to announce our International Inaugural Launch Event at the Royal Automobile Club in London on January 20, 2024. The unprecedented event is a rare opportunity for alumni to reunite and create lasting memories!